Our Current Volunteers
Thank you to all of the previous volunteers that have contributed to CESC!
We are also very thankful to those who have remained as a valuable member of our team:
Since 2016-2017:
Shawn Kroetsch
Since 2018-2019:
Hannah Doucette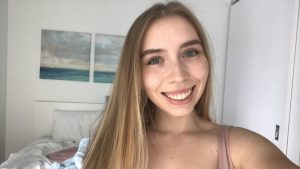 I am currently entering my fourth year of undergraduate studies at UNBSJ, where I am majoring in Biology-Psychology and minoring in Statistics. I have a keen interest in the medical field, which prompted me to join the Canada East Spine Centre. At CESC, I continue to expand my knowledge on the process of conducting medical research, as well as neuroscience in general. During my time at CESC, my goals are to keep interacting with patients, and eventually, review and conduct research on long term exercise training in persons with spinal cord injuries. Other research areas of interest for me include medical ethics and genetics. When I am not volunteering, I enjoy going to the gym, shopping, and listening to true crime podcasts.
Janet Debly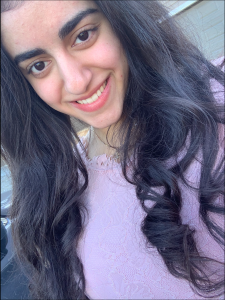 Hi, my name is Janet Debly and I am a fourth-year student at UNBSJ, majoring in Biology-Psychology with a Biology Honours and a minor in Chemistry. I joined the Canada East Spine Centre in 2019 as a volunteer research assistant focused mainly on patients' response to their post-operative experience at the hospital and have started a research project with one of the coordinators. While volunteering in a hospital setting and getting to be part of a team with health professionals, I now know for sure that I want to pursue a career in the medical field.
Kaitlyn McKay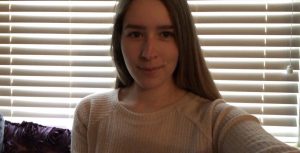 I have just completed my third year of my undergraduate studies with a major in Biology Psychology at UNBSJ. I hope to attend medical school after I receive my degree. I volunteer at the hospital as a greeter and at CESC as a Research Assistant. In my free time, I love going on hikes, playing tennis, and spending time with my friends.
Lalita Bharadwaj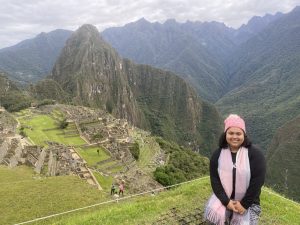 I am part of the Volunteer Mentorship program in the capacity of a Volunteer Research Assistant! As a graduate of BSc. in Biology and Psychology, I want to expand my understanding of medical research and contribute to the collective understanding of spine pathology, and improve patient outcomes. I contribute to the ongoing Canada East Spine Centre research database by happily interacting with patients over the phone.
Sandy Abujayyab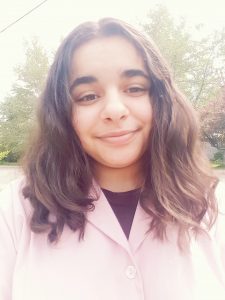 I am currently taking my undergraduate degree at UNBSJ. I joined CESC's volunteer program in 2019 because of I am interested in the medical field and I am always looking for opportunities to gain experience and develop new skills. I hope to discover more of my passions and interests by working with CESC!
Syndey Rankin
I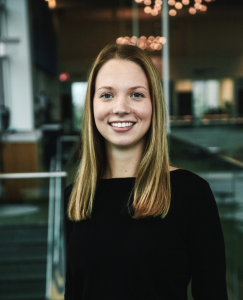 I completed my undergraduate degree in Biology at Mount Allison University in 2019. Over the course of my degree, I was involved in a number of research projects in academic and public health settings and thoroughly enjoyed my experiences. Outside of academics I participate in the Promise Partnership program at UNBSJ, tutor English online, and work part-time at the Centre for Research in Integrated Care. I also enjoy baking, distance running, and travelling.
Will Oliver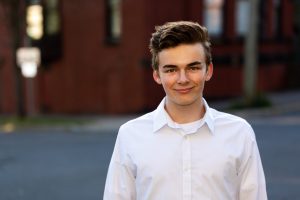 I am a third year undergraduate student at Dalhousie University, pursuing a Bachelors degree in Medical Sciences. I have been participating in the Volunteer Mentorship Program with the Canada East Spine Centre for the past year completing data entry, follow up surveys with patients, and engaging in the preliminary steps of a research project. What I enjoy most about volunteering with CESC is the positive atmosphere around the office and learning about research in the field of Orthopaedics. When I am not busy studying, I enjoy going for a run and trying out new restaurants.
Newly joined:
Ashlee Morrell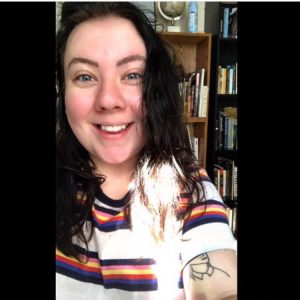 I am a third year psychology student at the University of New Brunswick Saint John. I have a strong interest in research that alleviates pain and discomfort in populations, and enjoy qualitative research the most as it allows me more freedom to connect with others, and articulate the individual stories and experiences of every participant. In my spare time, I am an avid reader and I keep involved on my campus! In the future, I hope to attend a medical degree program in Canada to pursue psychiatry and research within the field.
Cameron Crowell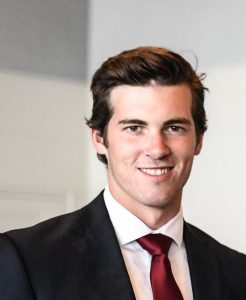 Cameron is currently entering his 3rd year of undergraduate studies at Dalhousie University, under the Medical Sciences program. There he is also a research assistant at the IWK Health Centre studying central nervous system tumors. Cameron has a keen interest in human physiology and the functioning of the nervous system which has led him to become involved with the CESC. In the future, Cameron hopes to be able to pursue an academic career in medicine.
Dustin McKee


I am currently studying Biology-Chemistry at the University of New Brunswick. I have a curiosity for various areas of health research including (but not limited to) genetics, cardiology, and neuroscience. One day, I hope to take on research projects of my own to help enhance and further develop the health care system. In my spare time, I enjoy community volunteer work, hanging out with friends and family, and listening to music.
Jesse Barry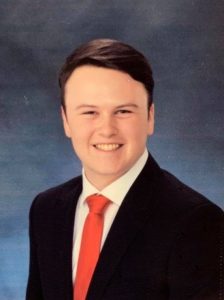 I am currently entering my third year of my undergraduate degree at UNBSJ where I am majoring in Biology-Psychology. I have an interest in neurology, which I hope to learn more about during my time with the CESC. In the future, I intends to go to medical school to pursue a career in neurology.
Joelynn Ann-Kwafo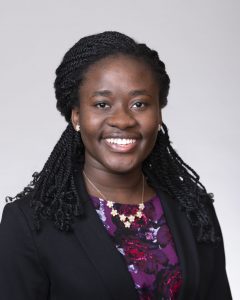 Hello everyone! I am a recent graduate of the University of New Brunswick with a BSc. (Hons.) degree in Biology-Psychology with a Chemistry minor. I delight in giving back to my community within my best ability by volunteering with various organizations like the CESC. With a passion to pursue medicine and a heightened interest in research, I joined the CESC to contribute to the impact being made by their work, especially in neuroscience, and to extend my experience in research beyond academia.
Lauryn Munro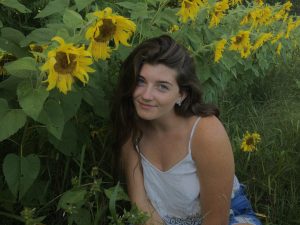 Hello everyone, I'm Lauryn Munro and I am very happy to be joining the CESC team this year! I am currently in my third year of a BSc degree, majoring in Psychology and minoring in Biology at UNBF. I am extremely interested in anything neuro related! Some of the things I love to do during my time off is travelling, hiking, swimming, painting and photography.
Meredyth Elisseau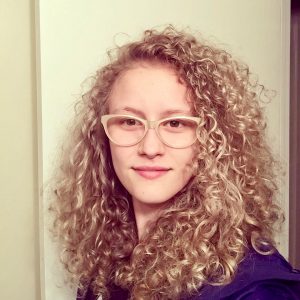 Hello! I am a recent graduate of the University of New Brunswick with a Bachelor of Science with Honours in Biology. I am a new volunteer at CESC and I'm excited to get started and expand my skillset and contribute to their research. In the future, I am aiming to pursue research and earn a Ph.D. In the field of biology. In my free time, I enjoy painting with acrylics, hiking, and gardening.
Nora Ghallab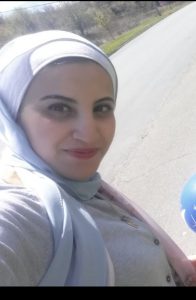 I graduated from medical school in my home country and started my career as a diagnostic radiologist intern. After three years, I decided to pursue my Masters degree in Diagnostic Radiology. I was able to publish my first article about breast cancer mammography. My goal is to establish my career in the clinical research field with Canada East Spine Centre and finish my license of practicing medicine in Canada.
Rory McPhee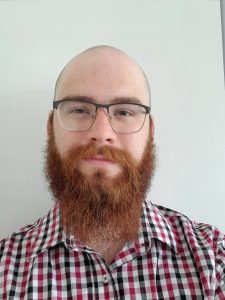 Rory McPhee holds a BA (1st Class, Hons.) in psychology from the University of New Brunswick. He is currently undergoing his Master's in Experimental Psychology. Rory has presented research at the INPACT conference in Hungary in 2017 and has contributed to research presented at a number of international conferences. His Master's thesis focuses on religious fundamentalism and ideological prejudice, but the subject matter of his previous research has also included lie detection, technology use by students, and research methods.
Siyum Mohudin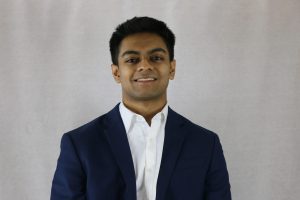 I am currently in my 3rd year of a Bachelor of Science in Kinesiology. My hopes are one day to pursue medicine, specifically in the field of orthopaedics. On my free time, I enjoy watching and playing basketball, making music and going out on the water.
SunMin Park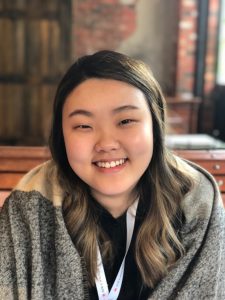 Hello, my name is SunMin from Moncton, New Brunswick. I will be going in my third year studying biology and biochemistry at Mount Allison University in the fall. I am very excited to be joining the volunteer mentorship program as a volunteer research assistant here at the Canada East Spine Centre this year. This will be an amazing opportunity for me to not only enhance my knowledge on spine health care and gain valuable hands-on research experience, but to learn more in-depth about how clinical research with patient interaction is conducted on a daily basis. With future aspirations in medicine and public health, I would like to pursue further education in a M.D. program and work to better the health and well-being of the people in New Brunswick.